These Internet Research Websites will assist you in finding the records containing your ancestor's names, dates of birth, marriage, and death.  Census records help you see the parents, children and perhaps other family members living with them at the time of the census.  Military and land records contain information about where they were living and the historical events in their lives.  Click and continue researching your family.
20% of your Ancestor records are online without having to leave home to see them.

World's largest gravesite collection. Over 170 million memorials created by the community since 1995. Find the graves of ancestors, create memorials or add photos. Browse cemeteries where they lived.

BillionGraves is the world′s largest resource for searchable GPS cemetery data, and is growing bigger and better every day. You can help by collecting headstone images from local and other cemeteries, and then by transcribing the personal information found on the images.

Record a website as a source, with virtually no effort. RecordSeek makes it effortless to record your source citations from the web. Get started, and start saving sources with one of our browser extensions.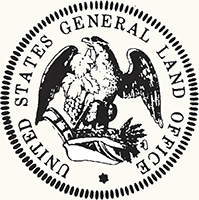 Search for original Homestead Patent holder by name, type of record and location. The Bureau of Land Management does not cover every state, but they have resource links for most states.

Click here to find where the largest concentration of people is found all over the world with your same SURNAME.  Then you know where to continue your research, right?  Keep clicking on a country to see where in that country they are.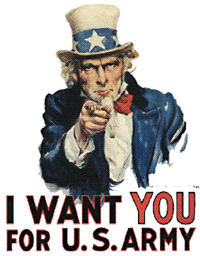 Military Draft Registration Records
World War 1 
24 million men
World War 2
1st thru 4th drafts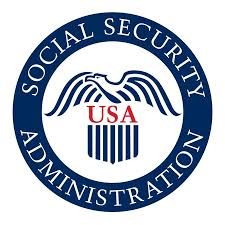 United States Social Security Death Index Description Name index to deaths recorded by the Social Security Administration beginning in 1962. Current as of February 28, 2014.

United States of America Research page of 42 Current Indexing Projects.
Also see both Indexed and Image-Only Historical Records.
Volunteers are needed to help make records searchable.

Please send me an email telling of your favorite Research websites to include here.

It's all about family. FamilySearch is a nonprofit family history organization dedicated to connecting families across generations. FamilySearch believes that families bring joy and meaning to life. – – – Learning about our ancestors helps us better understand who we are—creating a family bond, linking the present to the past, and building a bridge to the future.
5 Things You Should Do with Every Record video


How would you like to begin? There are many paths to finding your family story. Whichever way you choose- tracing your family generations back with a family tree or uncovering your ethnicity with AncestryDNA-we'll be here to help you.
Making the Most of MyHeritage.com by James Tanner video

Be empowered. Explore the lives of your ancestors and discover your family's history. Be amazed. Uncoverr your ethnic origins and find new relatives with our simple DNA test.
Getting Started video

British or Irish roots? You need us. Your ancestors' journeys across the Atlantic were tough. Finding their stories shouldn't be. Step-by-step guidance to trace your family across the pond. Exclusive records. Discover your family in records you can't find anywhere else. Do you have a family tree elsewhere? Upload your tree and find your British Isles ancestors and bring your story to life.

We offer family history researchers the most-used genealogical society website in the world. AmericanAncestors.org provides access to more than 1.4 billion records spanning twenty-two countries covering the United States, the British Isles, continental Europe, and beyond, including one of the most extensive online collections of early American genealogical records, the largest searchable collection of published genealogical research journals and magazines, and the largest collection of U.S Catholic records online.

Geneanet offers every kind of genealogy record published by researchers, genealogy societies, commercial companies, etc. Data submitters decide if they want to give a free or paid access to their information. But most of it is available for free to every Geneanet member and you will never be charged without your authorization.
What you can expect to find here?
The Geneanet members are sharing more than 400 million individuals in their Online Family Trees. We suggest that you contact other members to find and share ancestors.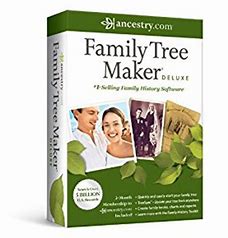 FTM 2017 for Mac and Windows Family Tree Maker makes it easier than ever to discover your family story, preserve your legacy and share your unique heritage. If you're new to family history, you'll appreciate how this intuitive program lets you easily grow your family tree with simple navigation, tree-building tools, and integrated Web searching. If you're already an expert, you can dive into the more advanced features, options for managing data, and a wide variety of charts and reports. The end result is a family history that you and your family will treasure for years to come!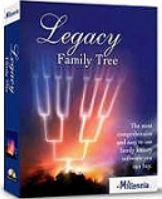 • Hinting – Legacy 9 searches through billions of records from key websites – FindMyPast, FamilySearch, GenealogyBank, and MyHeritage. • Stories – Preserve the stories of your ancestors or your own. The new Stories tool lets you record, organize and print multiple stories for any of your ancestors. • Hashtags – Create unlimited hashtags to describe your ancestors. Then search for or print a report of everyone who shares that hashtag. • FindAGrave.com Searching – One-click access to your ancestor's Find A Grave memorial. Create a list of people in your tree with or without Find A Grave IDs.

What genealogy software do you recommend?
RootsMagic is the award-winning genealogy software which makes researching, organizing, and sharing your family history easy! Whether you're a beginner or an experienced professional, RootsMagic is the perfect tool for you!


Heredis 2018 is the complete solution for your genealogy: Heredis will do it ALL. Heredis is to date the best genealogy software. Not only because it is loaded with innovative and unique features, but also because the addition of all these features makes the Heredis software unbeatable. Free trial version of Heredis 2018 for MAC.

Ancestral Quest (AQ) family tree software is the easiest to use and most versatile genealogy program for Windows or Macintosh on the market. Its format is perfect for the beginner and yet powerful enough for the most advanced genealogist. Easy data entry, keyboard shortcuts, scrapbooking, and excellent sourcing capabilities are just some of this genealogy software program's wonderful award-winning features.