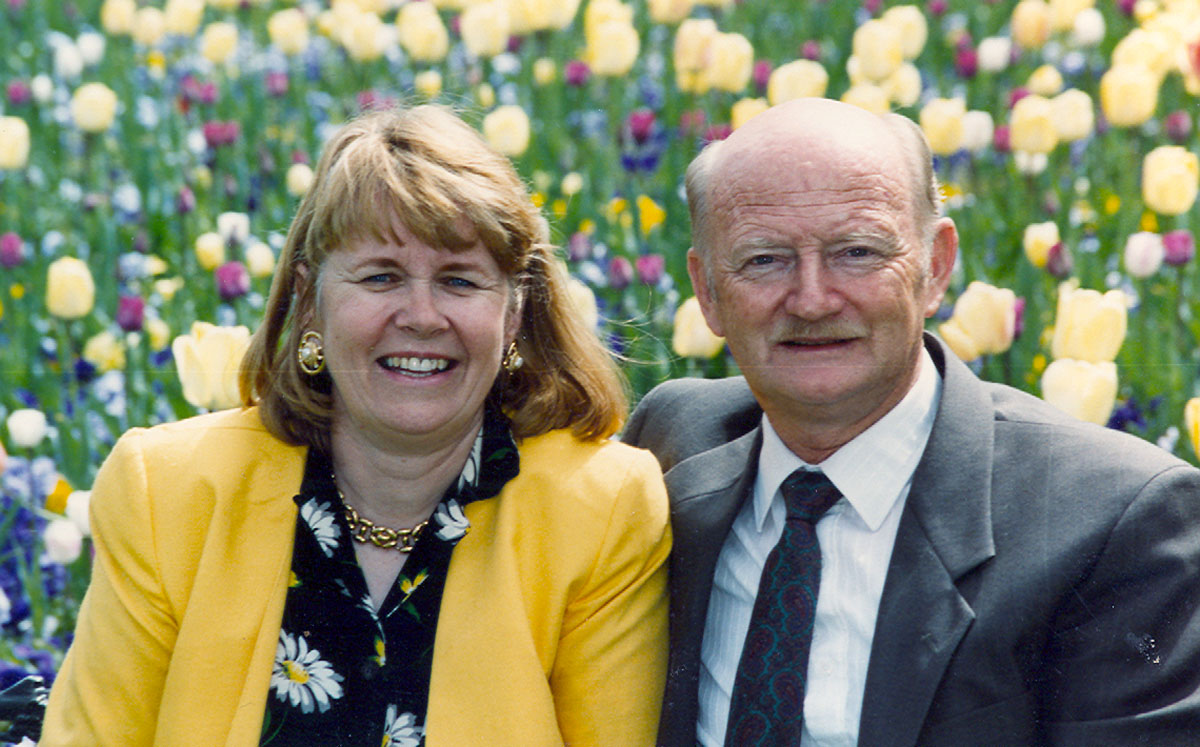 History of Surnames.com
In July 1996, I registered Surnames.com as an Internet domain through Network Solutions and began my lifetime interest in sharing my genealogy research skills with anyone who would share an interest. Over 14,000,000 persons have visited Surnames.com website to assist them in their research.
Those who were my mentors would have performed their research in libraries, courthouses, graveyards, and many old published family history books. Yes, I learned to do it this way because owning a computer and knowing how to use it for research was at it's infancy.
In 1996 as a happily married man with six children varying in age from 17 to 29, it was time to build a website. At the time none of our children were married and we had no grandchildren (yet). Shortly after that our lives were to change, as all of our children married and currently we enjoy 23 grandchildren who have blessed our lives.
My wife and I have now retired from our State Farm Insurance agency after 40 years of servicing thousands of policyholders personal and commercial insurance needs. From this business background, I have learned to work with many people in all the aspects of their lives, in times of crises, joy, and sadness. At our retirement party in 2006, we had present three generations of people we served.
Along the path, I used many different computers, software and web editing software to create hundreds of thousands of linked pages on Surnames.com website. To assist my family and many friends my home and the back room of my office was filled with computers to build from scratch. My son, Lance Foster assisted me in building about 2,000 PCs. In the beginning, we had to build menu screens for them so they could use them. Later, Microsoft Windows and Office improved our ability to research on the Internet and learn more about our family history through each related surname.
For three years I volunteered my time and services as the webmaster for the Mesa Family History Library and set up their Internet website and Intranet with about 150 computers. Also, with several other professional genealogists, we organized and began the Arizona GenealogicalComputer Interest Group where we taught the principles of genealogy research and how to use their new computers with each of the genealogy software programs recently developed.
Before my wife, Janet and I retired we wanted to better learn the current research skills needed to surf the Internet and document what we found. So we became volunteers at the Mesa FamilySearch Library in Mesa, Arizona where we learned from very experienced people the knowledge and patience to serve the public. Shortly, our library will be completely demolished and in its place, a brand new FamilySearch Discovery Center will assist thousands of local guests to find and view their families story. I have now served for 10 years and Janet for 5 years. We love assisting people and have joy when they discover their ancestors.
Surnames.com is our contribution to assist you in finding your family tree through Internet research.
Our Support Staff
Sheri Brady, PMP
Graphic Designer,
Sole-Proprietor
Mighty Phoenix Design Studio
Website
Email: mightyphx@gmail.com
Brent Foster, Agency Manager
Cambridge Financial Services
Gilbert, Arizona

"Protection with more choices"
Website
Email: brent@cambridgeinsureme.com
Thury Foster, State Farm Insurance Agent
Seattle, Washington
Website
Email: thury.foster.qsxo@statefarm.com
Jody Vasquez
Educatius (International Exchange Students)
Regional Manager
Email: jody.vasquez@educatius.org
Jared Foster
Digital Video
Producer & Editor

changing lives
through education
Lance Foster, President
AZCOMP Technologies, Inc.
Nathan Foster, Consultant
SUCCEED WITH RESULTS BASED MARKETING
Win more customers through video, online advertising, and marketing automation